7 Most Successful Entrepreneurs that Started with nothing
If you go through the historical record, you may discover examples of people who had nothing and built thriving businesses from the ground up. There has never been an easier time to get your brand created and your business into the thoughts of potential buyers than now, in 2019, thanks to the variety of tools available at your fingertips and technological advances. Don't worry if you've lost your passion. Simply read the wonderful experiences of these seven well-known entrepreneurs.
John Paul DeJoria
John DeJoria, an entrepreneur, has built his fortune from scratch. Paul is the creator of the Paul Mitchell brand of hair care products.
But he did not have a wealthy background; rather, he worked as a truck driver, a janitor, and even a door-to-door Christmas card salesman.
His first haircare employment at Redken Laboratories ended in termination.
The next year, in 1980, he and hairstylist Paul Mitchell started John Paul Mitchell Systems with a $700 loan. Now his business is worth more than $3.1 billion.
What does he think about when he achieves success? "The greatest challenge is being turned down," Dejoria once stated. Before starting a business, be sure you're ready to face the challenges you may face.
Jan Koum
Do you think you'd survive without Whatsapp? No, neither could we. Thankfully, the communication app was created in 2009 by Ukrainian emigrant Jan Koum. Koum's humble beginnings inspired him to pursue a career in computer science. He started working at Yahoo! in 1997 as an infrastructure engineer despite just being 18 years old, proving his advanced level of expertise.
After he bought his first smartphone and had the idea for Whatsapp, he released it worldwide, achieving massive success. The program enables users to exchange text messages through the web, regardless of location. Facebook just purchased the app for a whopping $19 billion.
His best advice? "Focus on a single skill and master it."
Howard Schultz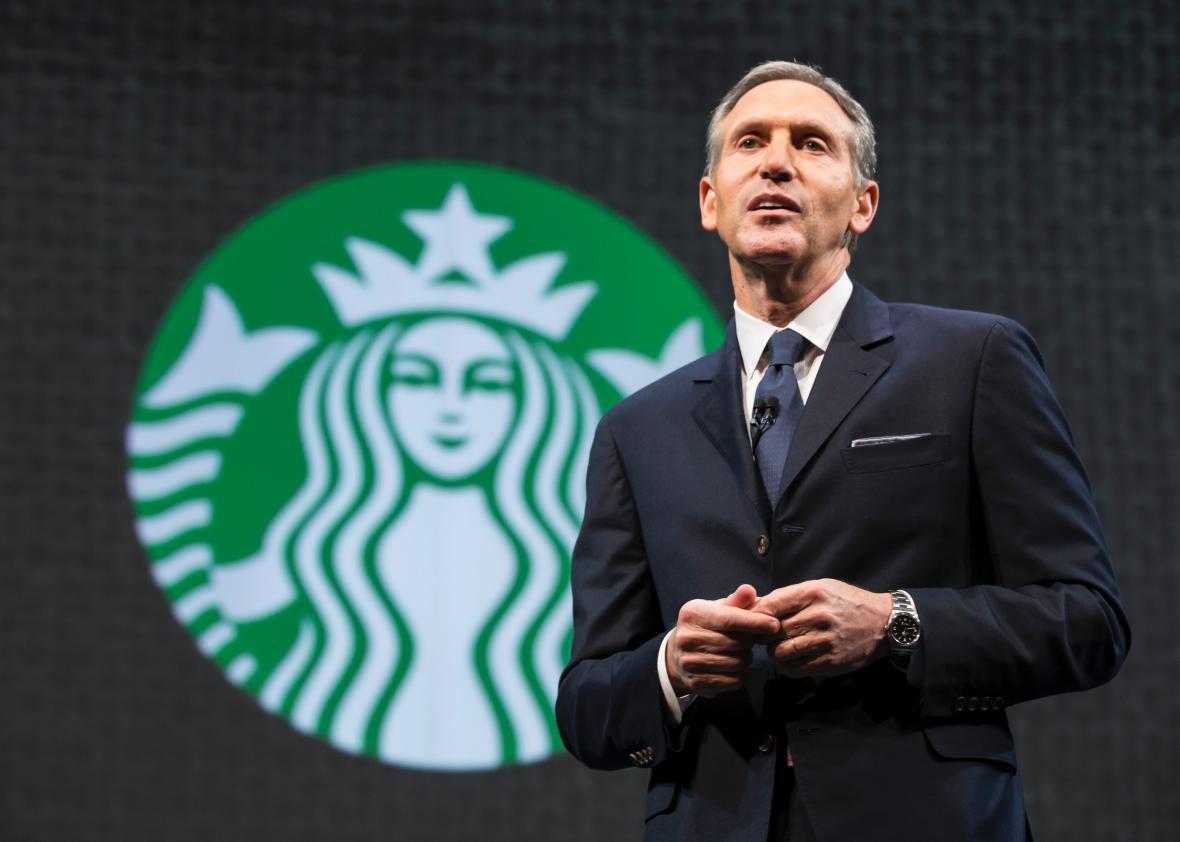 Howard Schultz, the creator of Starbucks, is now widely recognized as an example of American success on the entrepreneurial front. He was raised in a low-income condo building by a family that struggled financially. He could finance his university education through student loans and part-time work. In addition, he was the first member of his family to graduate from college. Schultz first encountered the Starbucks name while working for a coffee firm.
He went to see the Seattle office of the new firm. He became the company's director of marketing not long after that. After working at Starbucks for a few years, Schultz quit in 1985 to start his coffee shop.
He began his company after raising an initial $500,000. Starbucks, as we know it today, was founded two years after the initial Starbucks retail unit was sold to Schultz. To think that Schultz's idea for a coffee empire resulted in a net worth of over $2.9 billion!
His immersive life experiences have given him a unique view of the world. As he once said, "Life is a series of near-misses." "We tend to attribute too much to chance when most of what we experience may be explained by other factors. It's about making the most of and taking charge of your future. It's having a vision others don't have and working to make it a reality. "
Oprah Winfrey
She is now a successful talk show presenter, author, activist, Golden Globe winner, and global celebrity. She had a humble beginning as a poor child in rural Mississippi and a tough childhood in urban Milwaukee. Nonetheless, she didn't let her past influence her future. Winfrey had a difficult upbringing but managed to break into the radio industry while still in high school. Soon after turning 19, she began working as a co-anchor for the evening newscast. A daytime talk show host and the head of her production firm followed shortly after. Winfrey had amassed a million dollars by the time she turned 32. Winfrey was the wealthiest African American of the 20th century, with a net worth of $800 million by 2000.
Her annual earnings had reached $275 million by 2008. According to Forbes, Winfrey was worth more than $2.9 billion in 2014. She was successful because she found a way to blend her interests with her profession.
According to Oprah's speech at the Golden Globes, "I believe the single greatest significant piece of advice I've ever gotten is that finding the connection of your individuality and the work your soul was meant to perform is the key to finding success, happiness, and contentment in life." Each individual possesses unique spiritual energy, and I respect that. Your success is guaranteed when you put your unique character to work for whatever you try to achieve. "
Do Won Chang
If you're unaware of Forever 21, the clothing store founded by Won Chang, you should know that it's a huge success. When Chang immigrated to the United States from South Korea, it was in the early 1980s. Before opening his first retail store in 1984, he worked his way up from janitor to gas station attendant to a barista. Chang and his wife invested their whole life savings of $11,000 into their 900-square-foot Los Angeles store. The original name for the store was Fashion 21, and most of its clientele were members of the Korean American community. But after rebranding as Forever 21, the company's popularity skyrocketed among a younger age group. Do Won Chang is estimated to be worth billions of dollars thanks to his global 790-store company.
His best advice? Try not to lose the sense of your roots. In an interview with the Los Angeles Times, Won Chang said, "People who come to Forever 21 with absolutely nothing leave with hope and motivation." The idea that other immigrants, like me, can go into a Forever 21 store and learn that the company was founded by a simple Korean man with a dream is inspirational."
Ralph Lauren
Ralph Lauren is now a household brand and a fashion industry giant. He attended high school in the Bronx, New York City, but left college to enlist in the United States Army. While working as a sales assistant for the upscale American menswear brand Brooks Brothers, Ralph considered if the time had come for brighter colors in men's accessories, notably ties. After deciding to try his hand at entrepreneurship in 1967, he opened a tie shop and began selling neckwear. He made a profit of $500,000 in his first year on the market.
Thanks to the multibillion-dollar success of the Ralph Lauren Corporation, Lauren has become associated with some of the world's most famous models and actresses. As of 2018, Ralph Lauren is the 91st wealthiest person in the United States, according to Forbes's estimation of his worth of $7.2 billion.
He shares the following advice with aspiring business owners: You have to create something out of nothing, and every day is a chance to start fresh and become someone new.
Sophia Amoruso
Many female business owners and fashion designers look up to Nasty Gal's creator, Sophia Amoruso. She found her initial success by searching second-hand stores for unique items they sold on eBay. To attract consumers, she advertised on MySpace and other social media sites using the proceeds from her sales and then stored her inventory in a warehouse. Her wealth reached $280 million in 2016. On the other hand, not everything in life has been a new venture. Amoruso was a wandering young adult who traveled throughout the West Coast and ate out of garbage bins to make ends meet.
Recent years have seen Amaroso lose half of her wealth, yet this has not tempered her increasing fame. She has continued to develop her brand by publishing a best-selling memoir, a coffee table book, and a highly-watchable Netflix series called Girlboss, all based on her life.
What is she recommending? "Everyone has a different personality in the office," Amoruso told CNBC.com. To keep moving forward in work and life, "bring your best self" and "don't let the tiny things influence you."