Historical places in Qatar
One of the few counties which has an attractive and long-running history is Qatar. Qataris protect all past moments from their history. Sometimes you may be a history explorer.
You know about many historical places in the world. However, you can see the beautiful history of Qatar more than any other place you know as well.
Souq Waqif
We can see shopping complexes all over the world. But do you know about the Souq waqif? It is the famous traditional market in Qatar that has the highest attraction all over Qatar. Most travelers like to shop in this place.
You can buy quality handy craft materials, Qatari arts and accessories, traditional clothing, and more.
Although this place is famous for trading animals.
Previously this market was burned during the fire accident. However, this damage was repaired without destroying Qatar's history. If so you can see this historical place when you travel to Qatar.
Bin Jelmood House
Have you ever known that Qatar has gone past a slavery age in its history? Of course, you might not have. The best proof of that is Bin Jelmood House which has been owned by Mohommed Jelmood. The house bears proof to state how hard people fought against that issue and how dreadful it was for them. You will be able to see several monuments belonging to that age and this will be something new for any person.
Also, the house contains guidelines for SIalamics who want to reach the ultimate piece of their lives. Even if you are a Muslim or not, it will be an NEC opportunity to see the Qatar religious elegance that has been written a long time ago.
Barzan towers
Qatari history was run for many years. Barzan towers are the best to answer for it. It is a historical landmark for Qatar.
This tower was built by Sheikh Mohammed bin Jassim Al Thani in the 19th century. Previously they used this tower to inspect the activities around the region and it helped for protection by Ottomans. Also, this Barzan tower is used to study the movement of the moon. Earlier people could keep dates and times by using this movement of the moon. In the Ramadan period, they used this method.
However, this tower has an excellent architectural structure. This tower's height was 15m and it had shape. After repairing this tower in 2003, it was modified. They add air condition facilities for this tower.
Zekreet Fort
Zekreet Fort is considered not just a historical site in Qatar but a landmark for the country. It has got a particular value due to its architectural value.
We can see that there are two kinds of architectural influences gained over two centuries as the competition has happened in two phases. There are two main things about the fort, being square in shape, and standing as an incomplete structure. If you make it to the Dukkan region, this will have to be an attraction.
Al Zubarah Fort And Museum
When we studied the history of other counties, we can see ancient places with covered trees or bushes. But do you know historical places in the desert? Yes, you can see it in Qatar.
Al Zubarah fort and museum is situated on the sand land. However, it was named a world heritage by UNESCO.
Radwan House
Among the historical places in Qatar, the Radwani house is a crucial place. Aki Akbar Radwan is the person to have built this structure and he has lived in the house for 70 years. Aki Akbar Radwani is one of the richest men who lived in Qatar in eh particular 1920 times. You might have seen how Qatar was before the fuel discovery and after the discovery.
If you pay a visit to Radwani's house, you will see how things have been going in Qatar as families. What you see at Radwani house will remind you of a time that the entire Qatar has forgotten and how destiny changes within a short time. The kitchen equipment, day-to-day used equipment, and almost everything is that simple.
Al Jassasiya Rock Carvings
If you are a fan of Asian or Easter culture, then you must have been pleased with the rock carvings. The Al Jassasiya Rock Carvings are somewhat relative to them as they contain some symbols. They are is known as petroglyphs as well.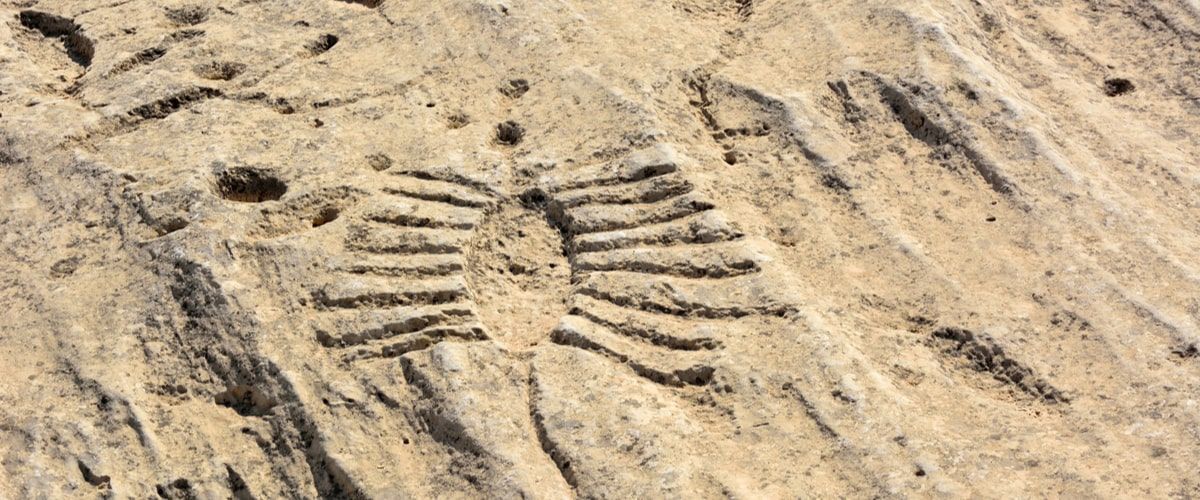 Among all other historical places in Qatar that have similar carvings, this is the best place to study them with ease. First found in 1957, the carvings belong to Neolithic times.
Conclusion: Historical places in Qatar
We have explained 07 Historical places in Qatar along with their significance. You must now know that Qatar is not just a place where the technology has come to a specific phase or a country that has been developed to a specific extent due to oil reserves but a country that has fought hard. The mentioned sites will be the best examples for you to understand them.